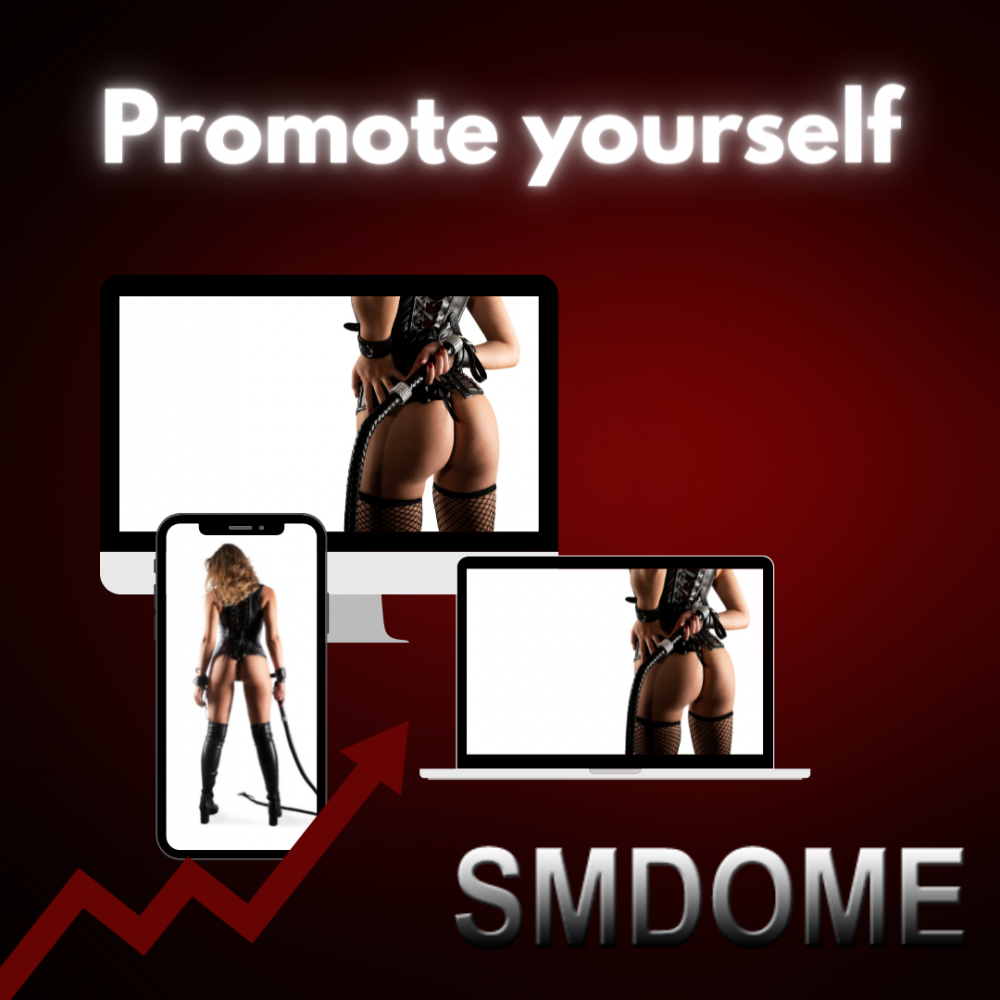 Are you a commercial Mistress, Herrin, Domina or Kinkygirl and are you looking for more slaves and better earnings? We can help you with that! SMDome has over 15 years of experience in marketing within the BDSM-community and has a following of thousands of men who enjoy payed kinky-sex in the Netherlands and Belgium. And that following we can use to get their attention to you, slaves who don't know about you now can become your customer.
Therefore we made a marketing-package, which will lead you to better income.
Our marketing-package:
Four times per month a newsbulletin with photo, posted on smdome.com, the biggest BDSM blog of the Netherlands and Belgium
Three times per month in our e-mail newsletter, that we send to over 10.000 men
Four times per month a mention on Twitter with picture (@smdomecom, with over 9.500 followers)
One time per month a newsbulletin with photo, posted on smdome.de, our still growing BDSM blog in Germany
Your own profile-page on KinkyDevils.nl, where many high-class International Dominatrix are on
A well visible spot on smdome.com, on the right side, to place your own banner at a size of 278×60
The use of these marketingtools will make you more visible to kinky-men from The Netherlands and Belgium.
Are you interested?
We offer our marketing-package for a decent price, we would like to inform you more. E-mail us on info@smdome.com and we will gladly help you to a bigger group of customers! Don't hesitate to e-mail us if you have more questions or if you are in search of a nice location to host your BDSM-sessions.